Facilities for Jacetania Rural Tourism, in the Valle de Aisa
Unforgettable memories await
Sustainable Rural Tourism
One thing is to say that you are a sustainable accommodation, another, completely different, is to prove it with facts and we want to show you how we made it. We are:
Active member of the Ecotourism Society.
Subscribed to the European letter of Sustainable Tourism.
Cooking with seasonal raw materials produced in the local area.
Certified as zero CO2 emissions accommodation, we make use of renewable energy, less water and biodegradable or reusable products.
The carbon footprint left on the environment can't be changed, but we can try to compensate by participating and coordinating projects for environmental heath. These efforts allow us to prevent climate change whilst being able to support healthy tourism thus by choosing our accommodation is an incredible option for both comfort and the continuation of environmental health.
Rural Accommodation with Restaurant and Bar
When travelling, one of the best things to do is make the most out of the local cuisine. Our accommodation includes a restaurant and bar where you can savour the perfect combination of tradition and innovation in dishes full of flavour whilst surrounded by nature.
Rural Accommodation for Cycle Tourist
Welcome cycling lovers! Experience the Valle de Aisa riding a bike, an indispensable step towards the Tranprinenaica Route. We were one of the first accommodations to obtain the Bikefriendly stamp, certifying that we meet the necessary requirements and have the perfect facilities to take care of your bike.
Here you'll find a safe place to lock your bike, maintenance workshop, bike wash, replacement parts and toolkit so you can get your bike ready to continue cycling to experience the surroundings. Furthermore, you can take advantage of other benefits such as luggage transportation or bike carriage in case of damage.
Rural Accommodation with Children's Playground
his is the perfect for families to explore, discover and experience together. Whether you are taking the little ones on a walk in nature, horse riding, cycling, a refreshing dip in the local swimming pool or the kid's playground, you'll be making memories that last a life time.
Rural Tourism tailored to your Needs
There are many different ways to experience the rural holidays, especially when you are lucky to visit our beloved Calm Valleys. From this spot, you will discover the Pyrenees at your own pace, whether you are looking to simple appreciate the beautiful land space through a calm route or a much more demanding track on a btt, you'll find exactly what you need.
Its charming scenery and nature will get you out of breath, lose track of time and bring out your inner explorer. Say goodbye to stress and worries to simply relax and reconnect with yourself.
Our rural location offers a wide range of possibilities to all kind of tourists: bird watching, snow racquets, climbing, hiking, cultural routes, horse riding, mountaineering club activities, local swimming pull access, etc.
Simply ask our staff and we'll design a custom plan for your memorable holidays.
At the end of the day, your accommodation in the Valle de Aisa awaits, the perfect place to disconnect from the modern world, unwind and recharge to keep enjoying the quiet moments in nature and exploring this unique place.
And near the accommodation...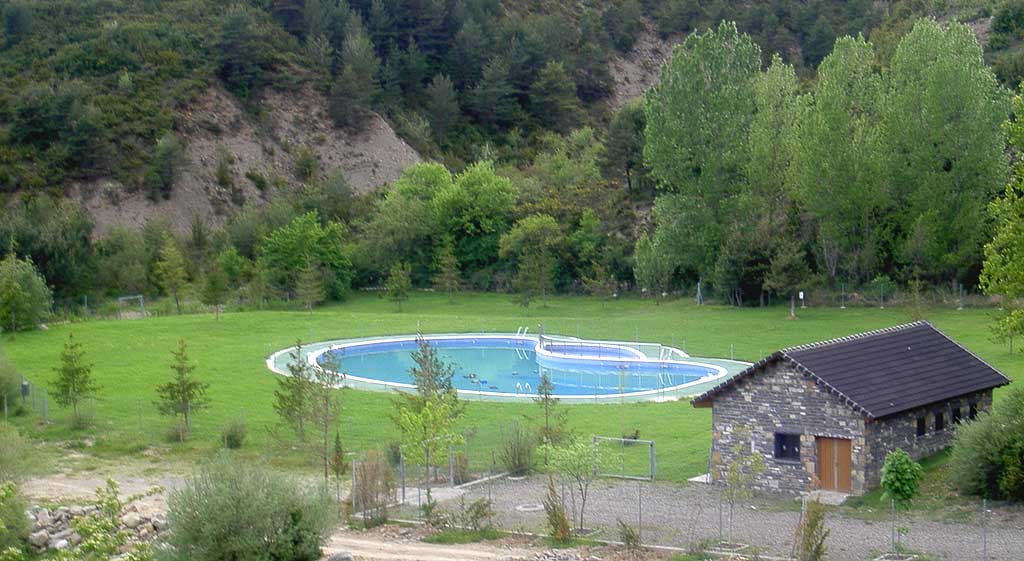 Swimming pool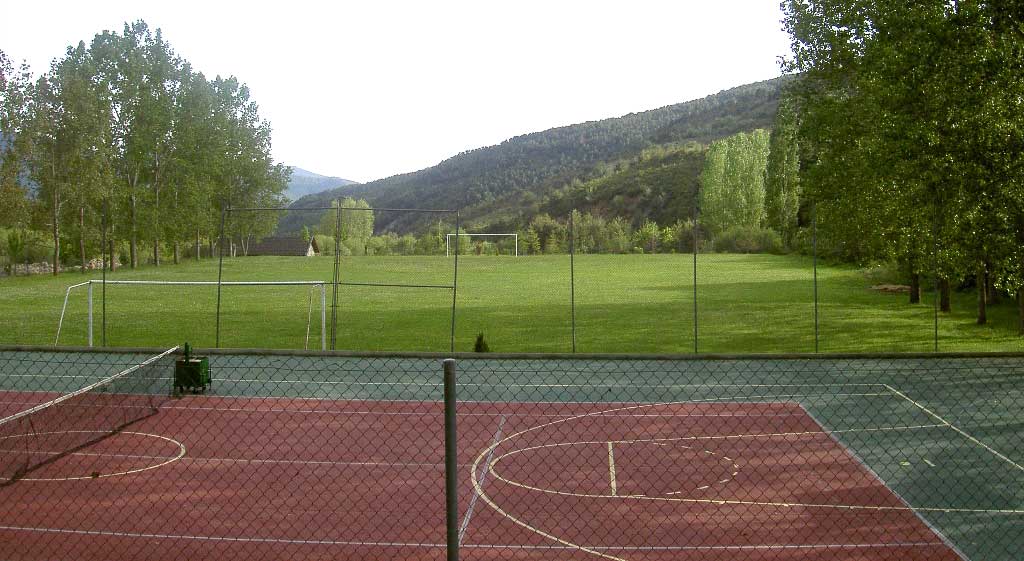 Sports facilities
Barbecue grill
And spectacular mountains
OUR CUSTOMERS
CHOOSE THIS ACCOMMODATION FOR: